Virtual Life To Real Life
Publié 13/07/2020 12:14:39 Modifier 30/07/2020 15:27:25 par Thierry
The link between virtual lives and real lives and vice versa.
VL2RL


Developer since 1982, I made my own universe and world engine based on the latest version of Unreal Engine ©.


But also I had to partially endorse the specializations:
Creative director, game director, concept artist, game designer, screenwriter, character animator, character sound engineer, project manager, level designer, rigger, ui designer, game artist, gameplay developer, lead developer, engine developer (c ++), lead graphic designer. ..
I am fortunate to have followed the evolution of IT and computers since 1982.
Integrating all the concepts related to video games as and when they appear with the objective of creating a factory of dreams and virtual universes, in the exact opposite to the hyperviolence of current game productions by massively producing Pegi 3 and multiplayer.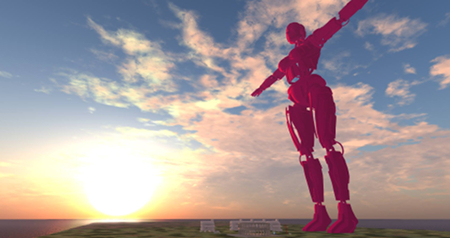 2017, return to oblivion of the times of worlds with too limited technologies.
2020, sunrise in the atmosphere of a new world with Unreal Engine © technology.
Again a big thank you to you Tim Sweeney for EU4 which will allow me to change the energy into the universe.
Thierry, creator of universe.


Not having the means to finance professional equipment and a team, the release of games, which will allow to launch the worlds factory.
Capitalizing on my know-how and my experience because I have very, very limited financial means.


The game vl2rl352:
To financially support the vl2rl project:
To participate in the vl2rl project:
#about